A while ago I moved outta my mom's house and into very own post office box. I looked for an appartment and felt God telling me to look in Grimsby. I looked and looked and didn't find anything good. I was carrying my worldly possesions in my back pack walking back to work from appartment hunting in grimsby when I happend accross a used car lot. I saw it there an old, ugly car in near good condition. I went and bought it later and named it the battle-mobile.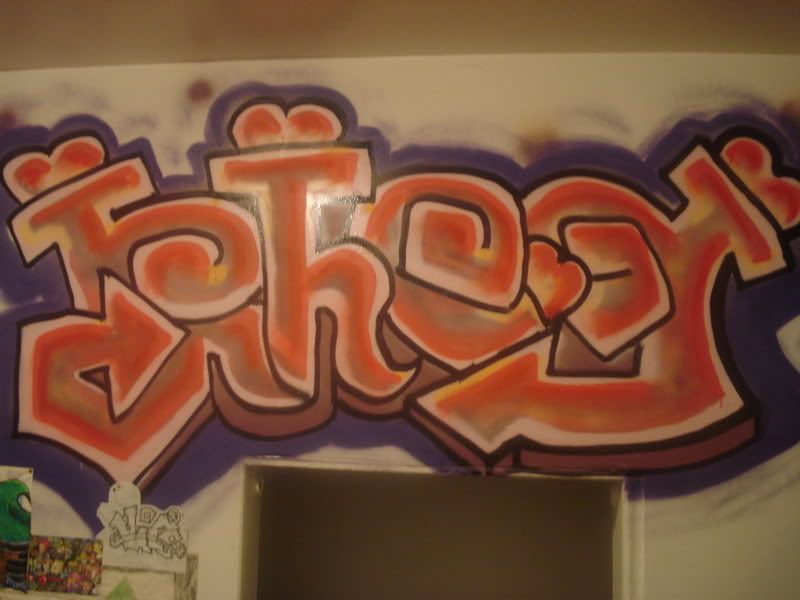 I slept in my car for a night but that didn't last long cuz a friend of mine
Viceral
(who I've painted with alot) offered me a place to stay for REALLY cheep. So I've been living at his place for a while catching up with him and painting on his walls a little (all the work in this post is Viceral's work in our appartment).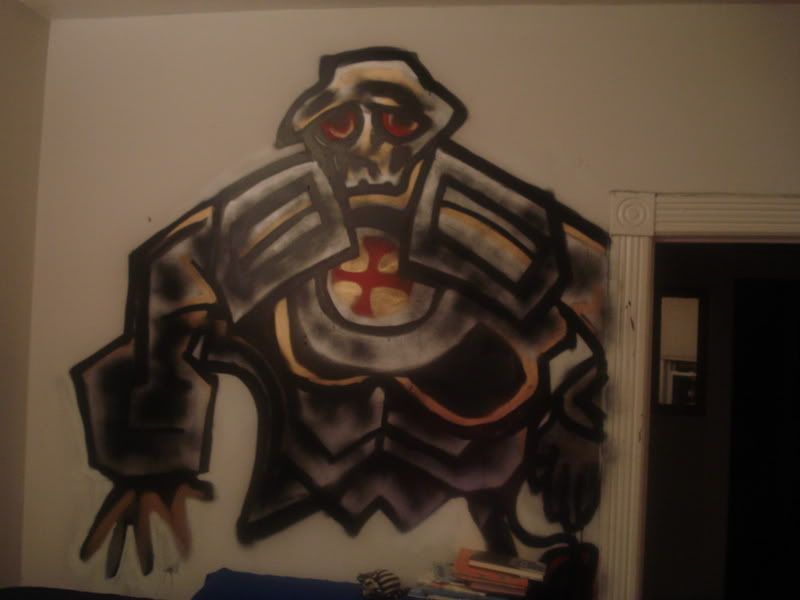 I help him out with a bit of cash, try to keep him outta trouble and give him rides in my new car and in exchange he let's me eat some of his food, sleep on his couch and give me an alternative perspective on my art and relationships when I'm in town. It's kinda a dream come true living in a run down appartment with one of your best friends who also has a intrest in God and graffiti.